http://gardensbos.blogspot.com/
BEFORES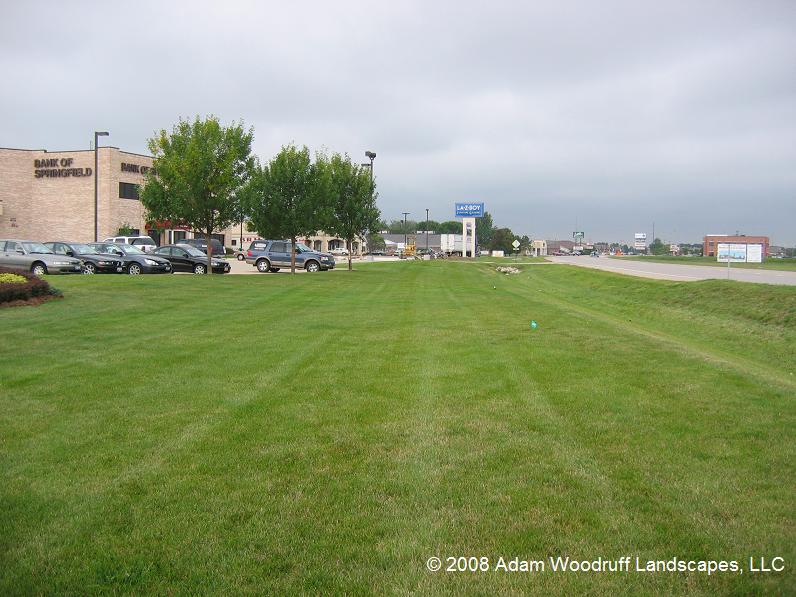 AFTERS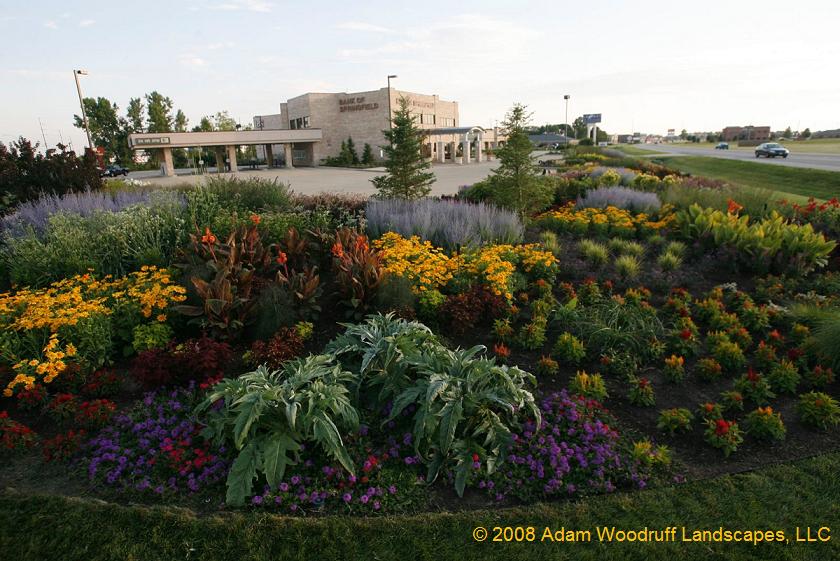 Adam Woodruff has been maintaining this for 5 years now, and he's tinkering considerably every iteration. The reason I'm spotlighting this is because Adam runs a very transparent operation, going so far as to offer a list of
every single
species that he's using. (Scroll down until you see the list on the right sidebar of
the blog
.)
He's also a guest bloggerator at Gardens Gone Wild, and the comments section of this article is full of great details:
http://www.gardeninggonewild.com/?p=2610
The gardens cover 22,000 square feet and include a massive perennial and annual bed running the length of the bank's façade. Several auxiliary flower beds dot the property, echoing color and texture rhythms found in the main bed. Annuals, which represent 40% of the developed bed space, are essential to the success of the gardens, as they ensure consistent bloom. They are woven throughout the plantings to create a tapestry of color and visual interest. I redesign the annual plantings each year to allow for variety and changes in the color palette. Shrubs, roses, grasses, and perennials provide the backbone of the gardens, providing necessary structure through all seasons.
Annuals are a smart design move when you're getting paid -- it's a surefire method to lock in work year after year. When you're doing community design, though, I'd lean harder on the perennials end of the spectrum.
The garden continues to evolve and hopefully improve each season. The site has many challenges: exposure, wind, intense heat in the summer months, overhead irrigation, etc. I struggle to keep the garden looking 'camera ready' all season long.